​
How To Make Natural White Wine Facial Cleanser
I do not know if you have ever heard of that famous proverb: a glass of wine a day keeps the doctor away. But not only is it good for your health, white wine can be used to refresh your skin, help it get rid of various toxins, and it can also tighten it. White wine opens up your pores and help your skin breathe, and prevents acne from appearing. Minors will need their parent's approval, but those who have oily T-zone and problem with big pores should definitely try making a mask for their young and beautiful faces.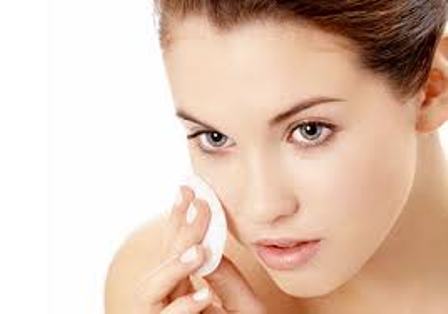 Wine For All Skin Types
Experts say that using a wine instead of another, more traditional facial, is always a better choice. Not only does it clear your skin from acne and redness, but it also helps those who struggle with the first signs of aging. On the other hand, if you do not have any of the previously mentioned problems, just a dry skin, search no more. White wine contains certain acids with water-biding properties, and that is why it is extremely good for those who have a dry skin problem.
Luxurious Spa Treatment
Even though wine treatments first appeared in India, it was not for long before this trend spread to the rest of the world. It has not yet become that popular for the homemade use, but more and more spa retreats use wine facials for their guests. You know that wine is made of grapes, that contain natural antioxidants, and are full of nourishing vitamins, what makes them great natural ingredient for skin cleansing. After all, Cleopatra was the one bathing in wine, so why wouldn't you feel like a queen for a day?
DIY Facials
It is high time women started using white wine for their own purposes at home, so do not worry if it is too early in a day to open up a bottle of champagne, as it is five o'clock somewhere in the world. So pour yourself a glass, and learn how to make your own facial, as we have perfect recipes here for you that are easy to prepare.
For those who wan to remove years from their face, use white wine not just to prevent your skin from aging, but to tighten what has already loosened up. Take an empty bottle or any bowl or a container you have in the kitchen to combine the ingredients. Put 6 tablespoons of white wine, 3 tablespoons of vinegar and 3 tablespoons of freshly squeezed, homemade lemon juice. Now all you need to do is shake it and after using it, keep it in your refrigerator so it does not go bad. This way it can last for at least half a year, and even more.
How to Apply It to Your Skin
Prior to any other facial, your skin has to be clean before applying anything to it. Wash your face, make sure that you have no leftover make up, and tap it with towel to dry it. Next, take cotton pads to apply cleansing cream, and not the fingers, as there are always some bacteria on them. Leave it on for at least five minutes, wash off your face once again, and wipe with another pad. Make chamomile tea, and put your face over it and cover your head with a towel to steam it. Your pores will open up and you will sweat out all impurities that were left on your skin. Only after the skin was steamed can you use wine facial that you made. Massage it on your skin, starting from the top of your forehead. After your forehead has soaked all the wine, continue to the rest of your face, massage in circular motion your jaw line, chin and even under the chin and your neck. Your muscles will relax so the wine will penetrate skin easier. Leave this mask on your skin for about 10 minutes, and wash it of with warm water.
After only first facial you will feel the difference. Your skin will feel much softer and smoother under your fingertips, and after a couple of days you will notice your skin tightening around your eyes, and eventually it will take at least 5 years of your face.
So pour a bit of wine in the glass, fill in the tub, light the candles and lay in lukewarm water for a while. Not only will your skin look better, you will feel better, and that is the most important ingredient in any good facial.
Diana Smith, the author of this article, is a full-time mom of two beautiful
girls. Diana is interested in topics related to home improvement and DIY.
(Visited 243 times, 1 visits today)